Our History
Nebraska native Dan Setlak forged into the heartland area lawn care maintenance business based on a lifelong enthusiasm for the outdoors combined with a shear will toward entrepreneurship. Dan planted the seed for a viable future for his wife and daughter, and dozens of other heartland families he has employed, by opening Heartland Lawns, LLC. in 1990. "I get a lot of satisfaction from transforming an unhealthy & weedy lawn into a beautiful place that the whole family can enjoy."
For more than 30 years, Dan has covered a lot of ground in the heartland area lawn health wellness business due to a strong commitment to providing quality products, outstanding service and knows the value of integrity, honesty, and quality products at a great price. 
Backed by a team of knowledgeable technicians, this family-owned, franchise-free small lawn maintenance company uses the industry's finest fertilizers, seed, aeration techniques, and pest control – safe & effective products to control weeds, insects, & disease.
The result: healthy green grass. At last! Expect a great lawn for lounging & cookouts. Satisfaction guaranteed. Protect your biggest investment, your home. Your lawn is the first thing people see of your home; we'll make your first impression a great one.
"At Heartland Lawns™, we are very dedicated to exceeding customer expectations. We truly care and want your lawn to be healthy. We'll get you there based on what your lawn needs," emphasizes Dan.
When you hire Heartland Lawns™, you get the very, very best. Voted Best of Omaha® 2009-2023.
Our Growth
As our business has grown over the last 30-plus years we have added some beneficial services for our customers' convenience. Our customers have confidence that Heartland Lawns will take as much pride in these other service areas as they have with the lawn care fertilization program.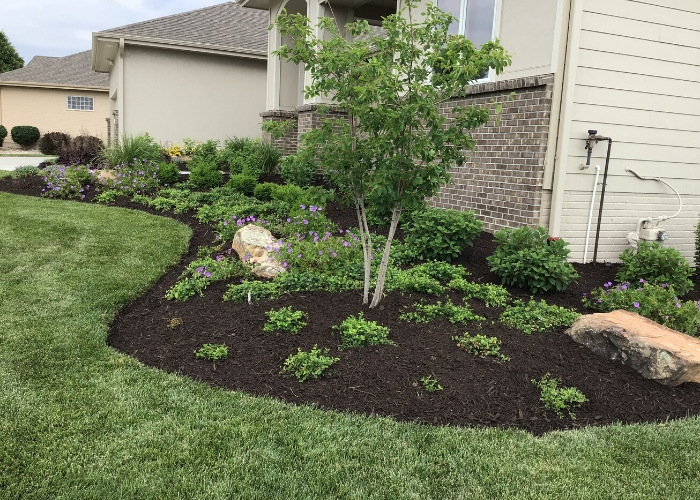 We have a fully staffed landscape division with over a decade of experience in hardscapes and softscapes. Whether you are adding landscaping to a newly constructed home, increasing the size of existing landscape beds, planting trees or shrubs or adding flowering plants, our softscape crews do amazing work. The best plan to keep your landscape looking beautiful is our 3-step landscape management plan. More details to follow on the landscape page.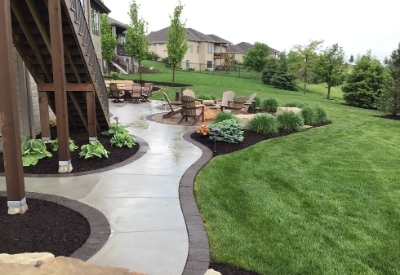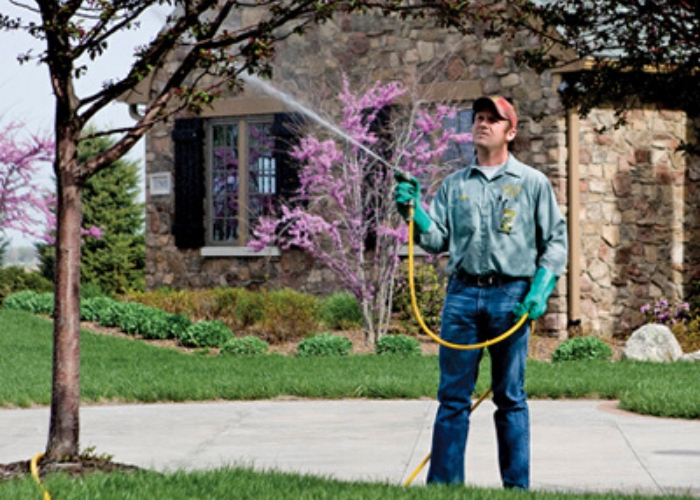 Heartland Lawns also now offers Tree and Shrub care! We have a 6-step program including deep-root fertilizer as well as a series of sprays to prevent damage caused from insects and disease. We also offer insecticide injections for ash trees to save them from the dreaded Emerald Ash Borer and iron injections to restore green foliage to trees prone to iron deficiency. If you have any concerns with your trees and shrubs, whether they're constantly attacked by Japanese beetles or spotted with disease, Heartland Lawns can help! Check out our
Tree and Shrub page
for more information!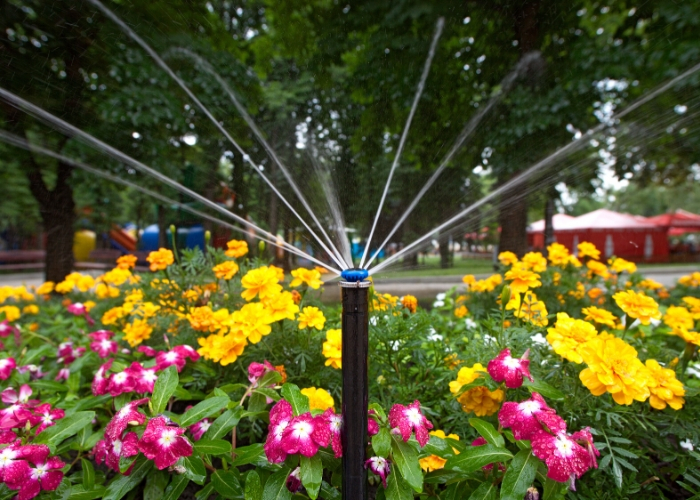 Our irrigation division is fully staffed with certified technicians that can assist you with everything related to your lawn sprinkler system. Our irrigation services include starts ups, winterizations, repairs, system upgrades/redesigns and installations. We offer a 3-step sprinkler service plan that provides the most value to our customers. Utilizing our service plan will help increase the life of your sprinkler system and save water. More details about our services can be found on
our irrigation page.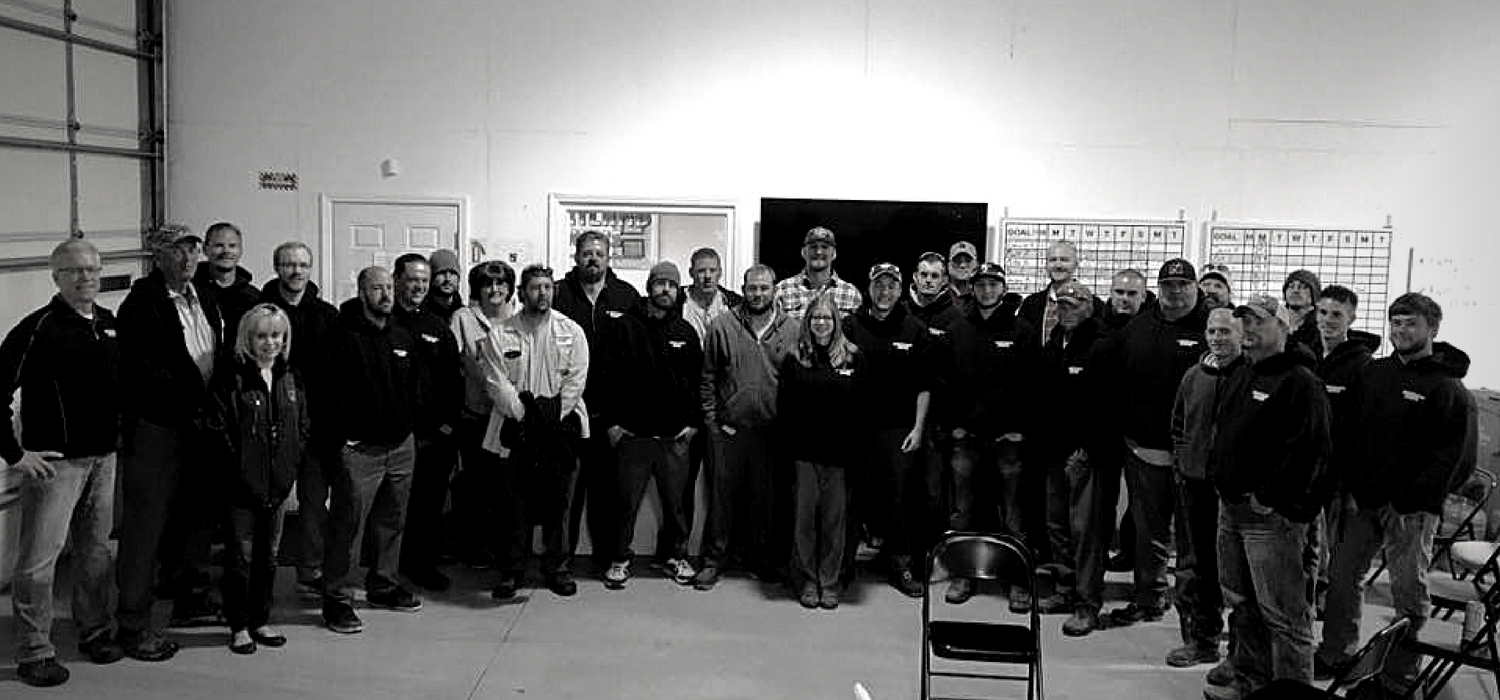 Years of Quality Lawn Care
READY FOR HEALTHY, GREEN GRASS?