Since 1990, family-owned Heartland Lawns™has helped homeowners achieve year-round turf health and hardiness!
Customer Satisfaction
is our Top priority!
We offer a complete package of lawn maintenance services. Our must-have 6-Step Turf Wellness™ Program dispenses essential nutrients & annihilates lawn bugs. Aeration is important to break up soil, promoting root growth. Overseeding fills in problem areas in your turf. Plus, our 5-Point Perimeter Pest Program – preventing insects from invading homes & offices.
Comprehensive lawn care
6 Steps to Turf wellness
Our comprehensive 6-Step Wellness Program™ is tailor made to Heartland area turf types and fluctuating weather conditions. It includes a double application of pre-emergent, top notch Merit® Insecticide at no extra cost and essential nutrients to promote seasonal root growth and storage during the winter.
Comprehensive care…
Landscape Design
We're passionate about Landscape design and the installation of new outdoor living spaces! From an initial consultation on site, through the design process, up to the completion of your project we make your experience fun, stress free and one of a kind!
Keep your lawn green…
Heartland Irrigation
What is more beautiful and inviting than a lush lawn of supple, green grass? Having the proper watering system in place is essential to your lawn's health and hardiness. Our irrigation maintenance plan keeps your system running efficiently from early Spring to late Fall.
BEAUTIFUL BRANCHES & BUSHES…
Tree & Shrub Services
Tree and shrub health is a vital part of any beautiful, safe landscape. Our 6-Step Program is tailor-made for the types and varieties of trees and shrubs in the Omaha area. We'll help protect your lovely trees and shrubs from insects and diseases, and apply fertilizer to ensure health and growth.
Nighttime beauty…
Landscape Lighting
Nothing says, "Welcome home," at the end of a long day like driving up to a beautifully-lit lawn. The aesthetic rewards of a tasteful exterior lightscape cannot be overstated. Appropriate exterior lighting is also a necessary element to keeping your home safe and secure. Let us light up your lawn!
Let Your Lawn Breathe!
Aeration & Overseeding
Heartland Lawns™ covers the ground on turf health via lawn aeration. We use specialized equipment to systematically remove thousands of small plugs from the soil & deposit them on the grass surface – to help lawns breathe! Rule of thumb: No aeration = stagnant lawn growth. We recommend following up with overseeding, which renews your turf and makes the lawn more disease, drought, & insect-resistant.
Prevent Bugs & Fungus…
Other Services
Keep your property free of fungus and annoying insects! Our Perimeter Pest Program is our 5-Step solution to unwanted insects, while our Preventative Fungicide program protects your turf from fungus and the damage it causes.
Festive holiday decor
Christmas Lights
"Home for the holidays" is oh-so special when your house is decked out for the occasion!  Holiday lighting can be overwhelming. If you long to enjoy a tasteful, festive exterior but daunting visions of Clark Griswold get you down, give Heartland Lawns a call!  We will work for you to customize and bring to life a merry atmosphere that will delight your family and community! LOVE Heartland Lawns!!! I use them to treat my yard and it looks fabulous. This year I needed some major landscaping done to fix my backyard. But I wanted to shop around and get quotes to compare. I talked to five different companies!!! Heartland was the ONLY one who cared to go back and forth with me to get me exactly what I wanted and for a price I could afford. The individuals who did the landscaping were AMAZING! They went above and beyond my expectations! I couldn't be happier with everything from start to finish with this company!
-Nikki Conner I've used several lawn services over the years, from small local shops to national firms. By far, and I mean BY FAR, Heartland Lawns is the very best. I've been a customer for a little over 2 years and the improvement I've seen in my lawn is nothing less than spectacular. Matter of fact, this past Christmas I gave to my two adult children Heartland's yearly service. They too are extremely pleased with the results. Heartland brings friendly customer service and excellent products to your yard. I highly recommend them!
-Don Labrie Once again you guys are making our lawn look fantastic!!! I've already had my neighbors ask me what I'm doing and I give them your number. Thanks for a great job and keep up the good work!
-R. Rosalez
Voted Best of Omaha®
First Place in Lawn Care 2009 – 2023!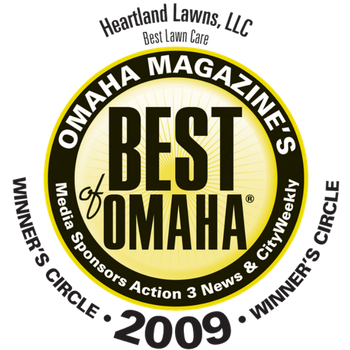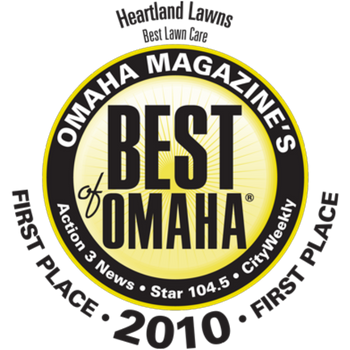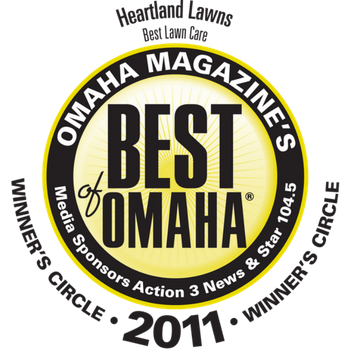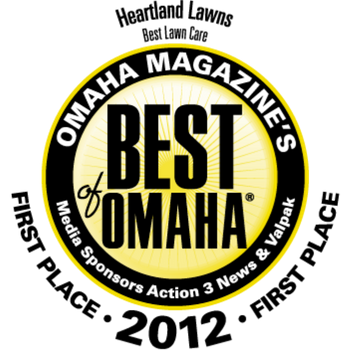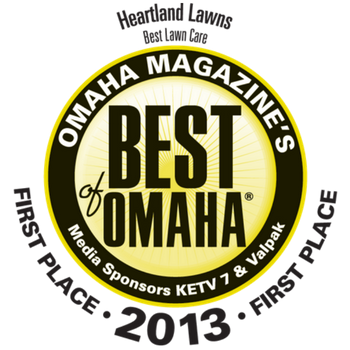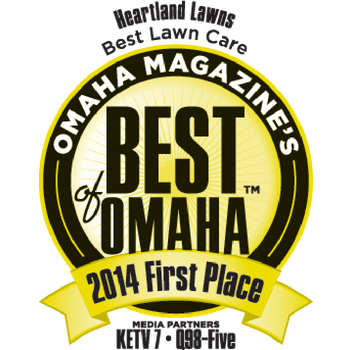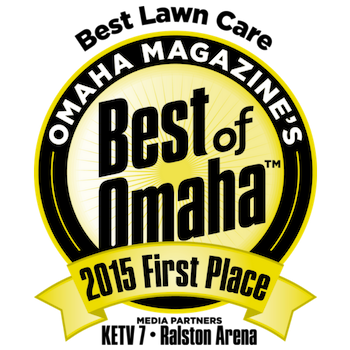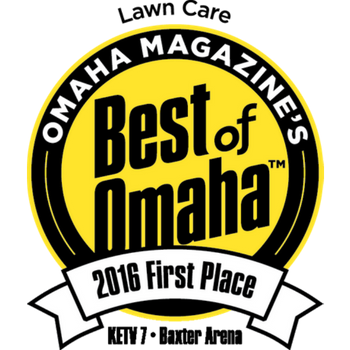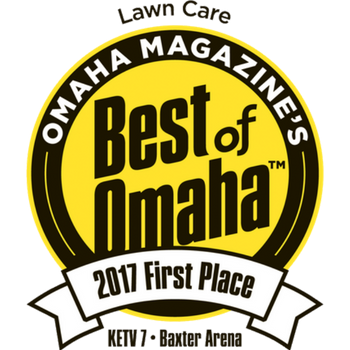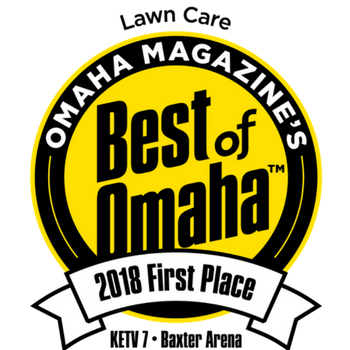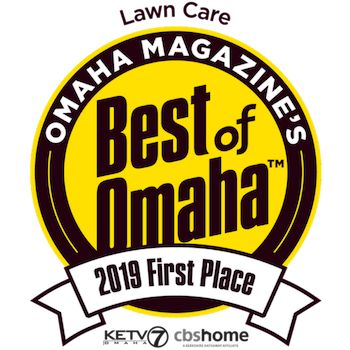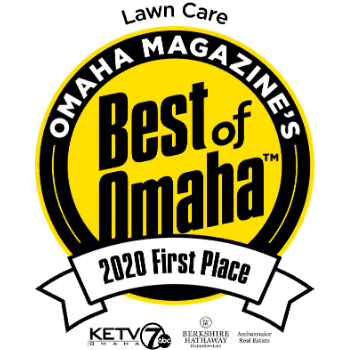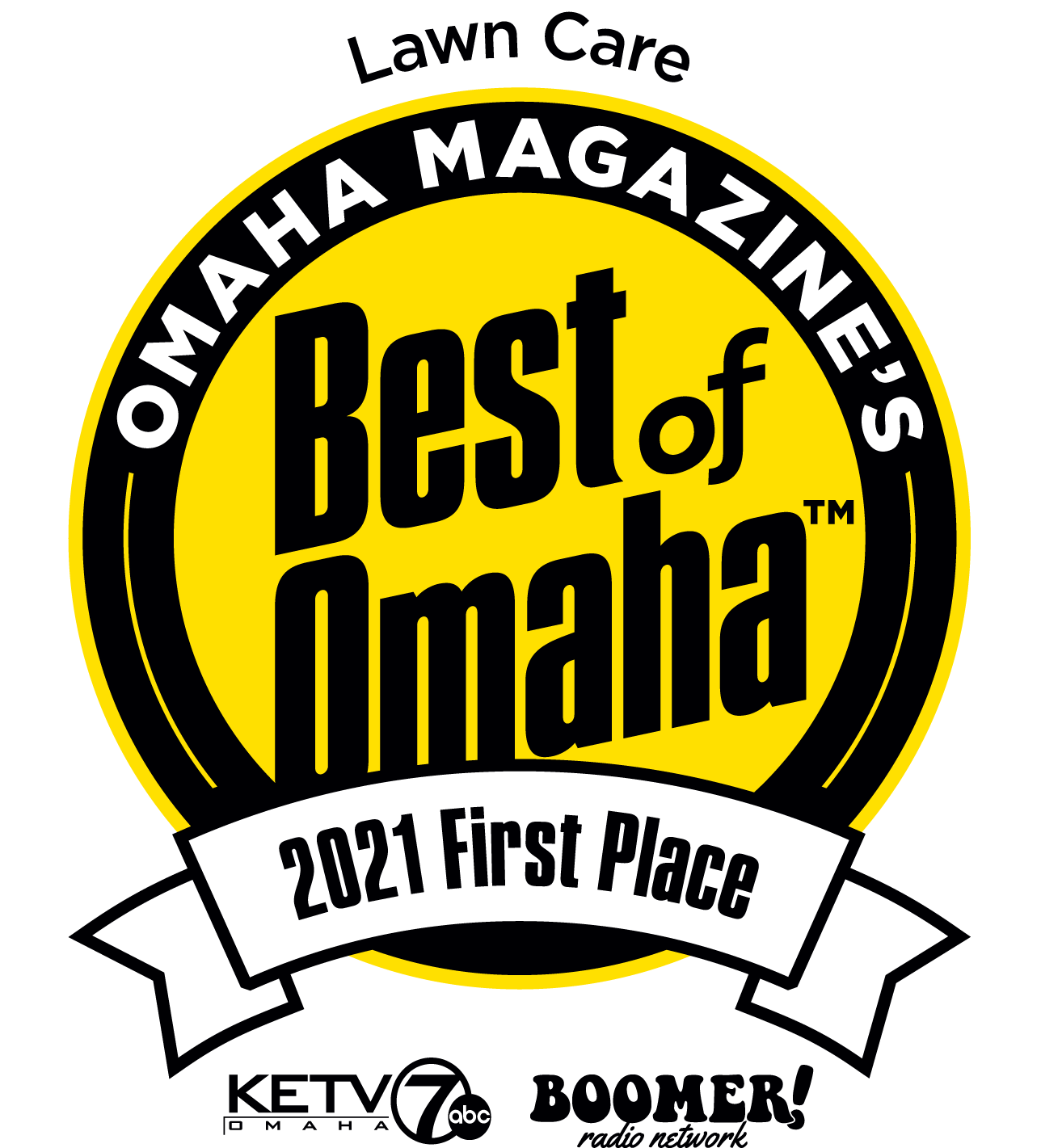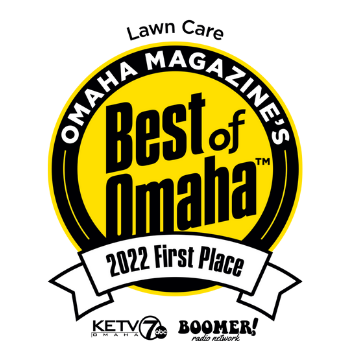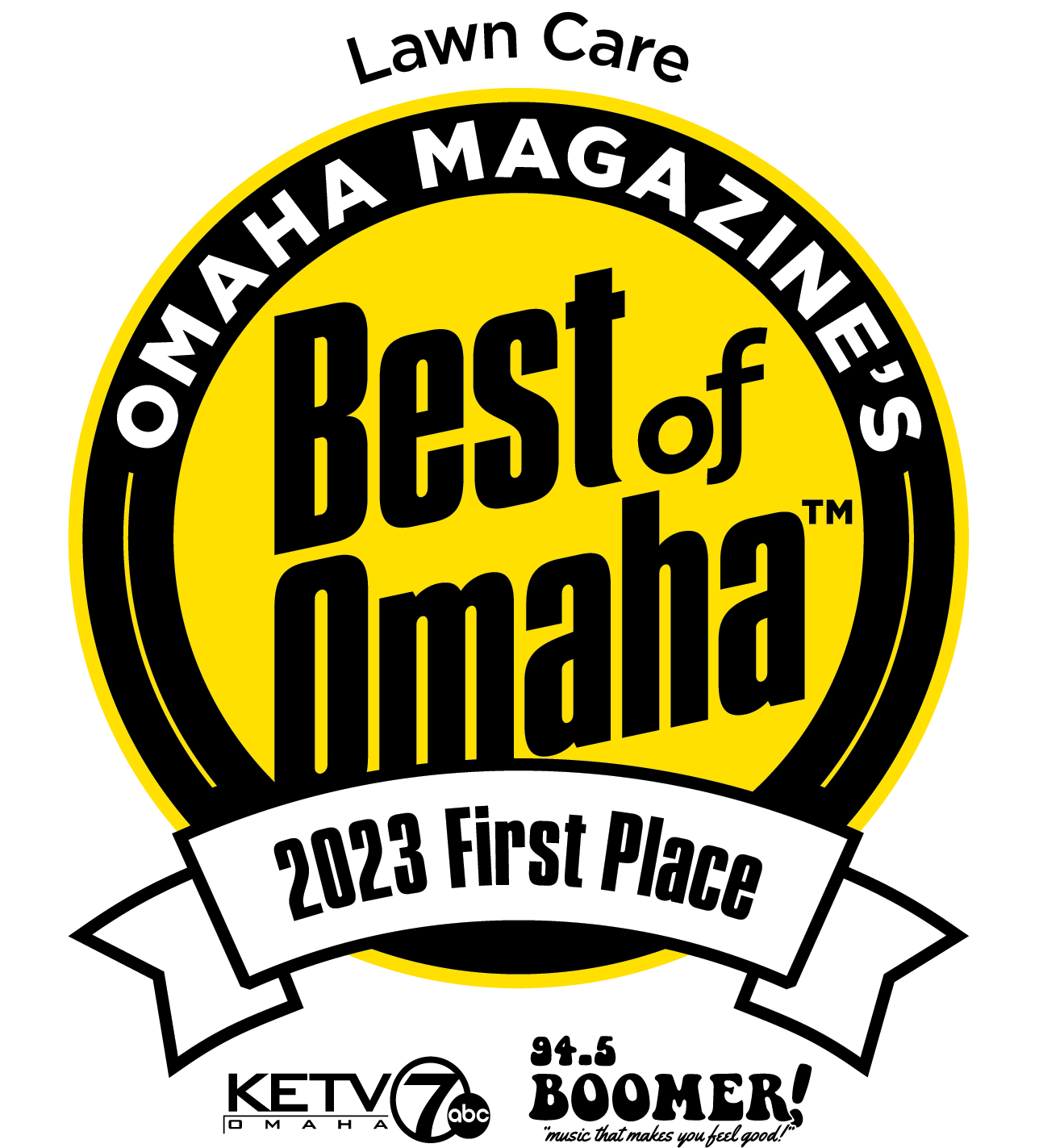 Landscape Designer & Landscape Curbing 2023!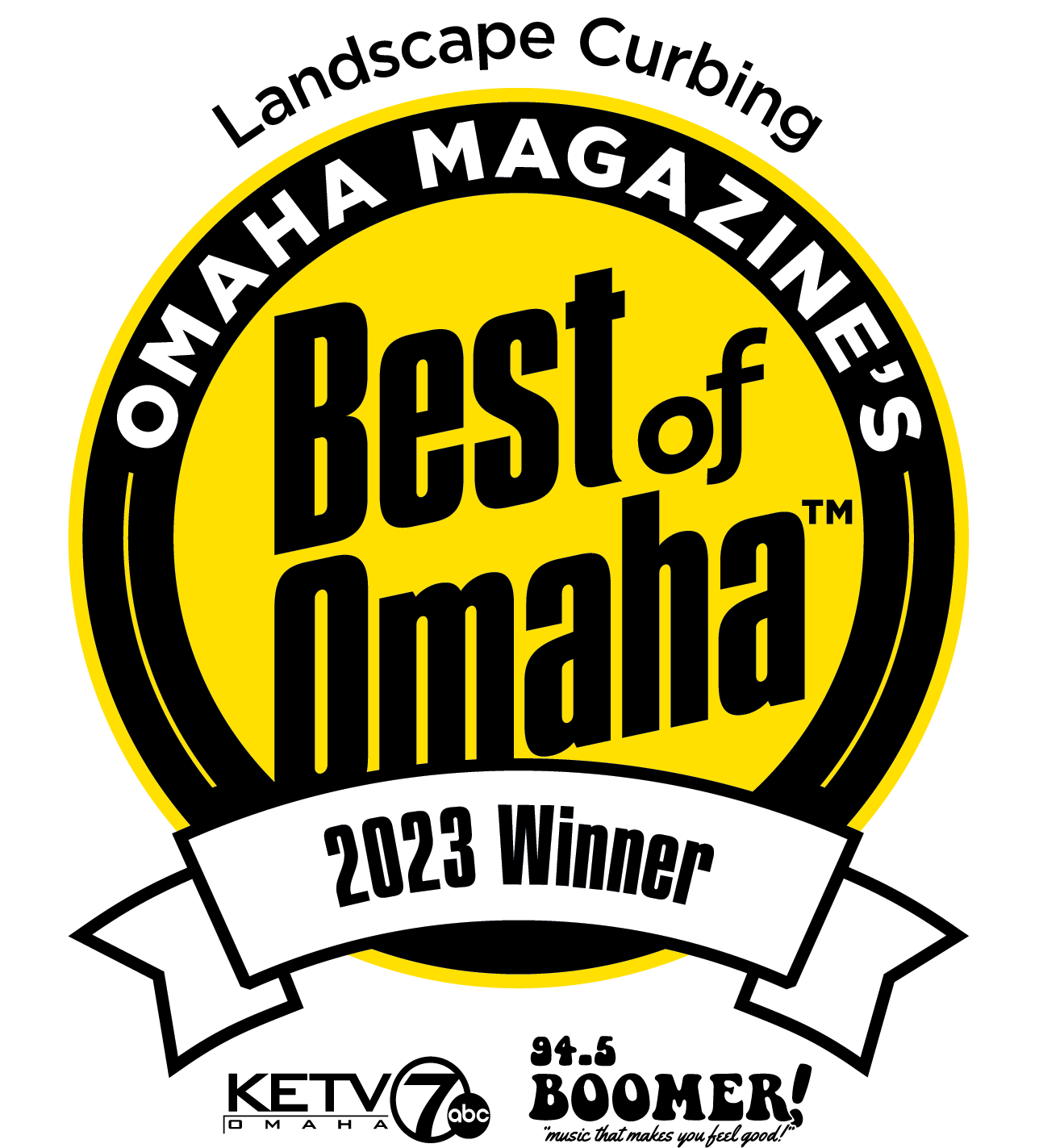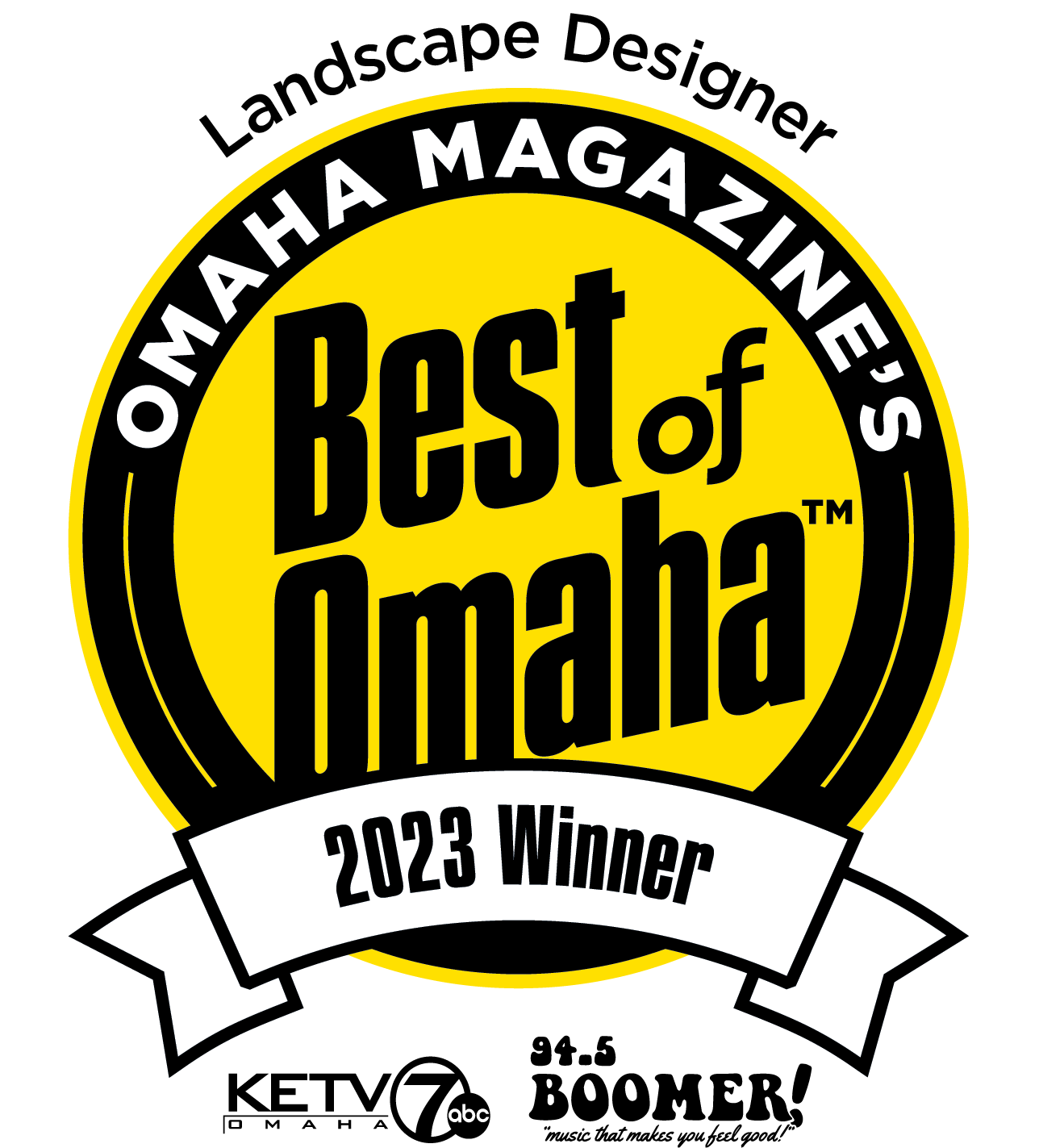 Customer Satisfaction Guaranteed!